Inuit Diorama of Ivory Dog Sled Team - Miniature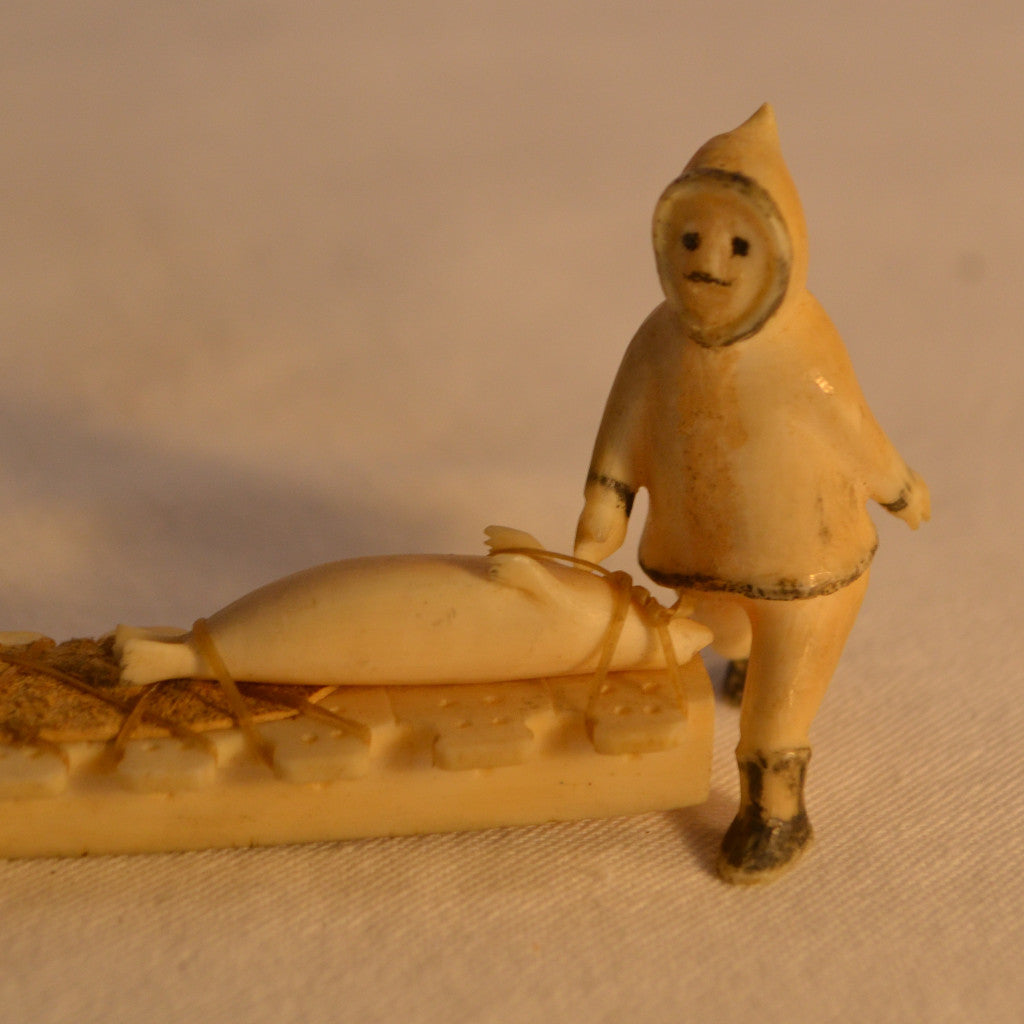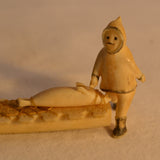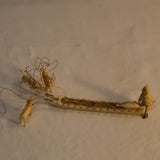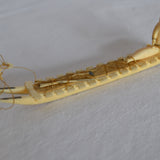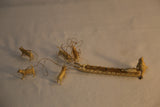 Description
Long before the Inuit carved big stone carvings for southern markets they carved smaller-sized bone and ivory sculptures.  This miniature has a sled with a seal, 5 sled dogs and an Inuit in a parka.  There is great detail in the sled (Qamutiik in Inuit) including skins, a rifle and axe. A very special piece.  Gut harness requires some stretching.
Made from Walrus tusk.  Only available for sale in Canada.
Est. 1925-1950.   Unsigned. 
Miniature Sled length: 5.5"/13.5cm