Two Headed Inuk - Museum inquiries only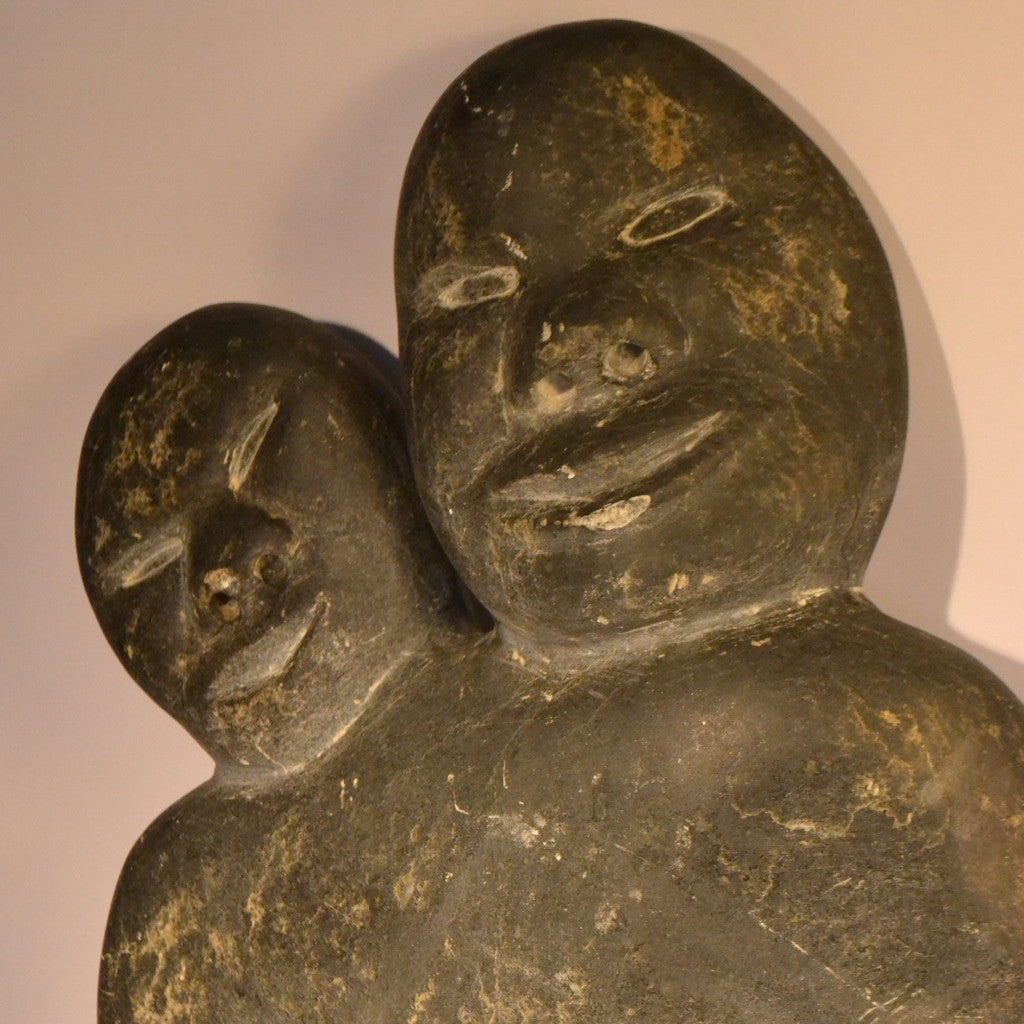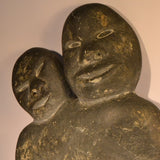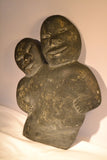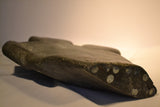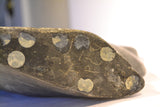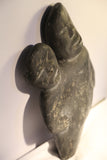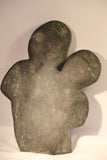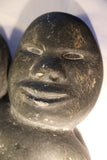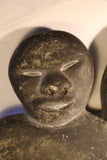 Description
This is a Canadian heritage piece.
The two-headed Inuk is thought to be a mother with child (smaller head) in her Amautie hood.  This sculpture is primitive in many ways.  The faces and hands are primitively carved and the heads are just ovals with no hair or ears.  But its the nature of the stone that indicates how primitive this sculpture really is. It appears that a rock was only modestly modified from its original shape (except heads). The stone's original shape can be seen in the wavy patterns of the surface front and back abdomen.  This is Black Arctic stone.  The base is narrow and unstable for height.  Est. 1930. 
Artist: Signed in syllabics
This is a very special museum quality piece and is only available for sale to a reputable museum collection. 
Please contact us for more information.
Dimensions: 15.5"/39cm x 13"/33.5cm x 3"/7cm

Weight: 21 lbs