Ralston Purina Sculpture by Carl. C. Mose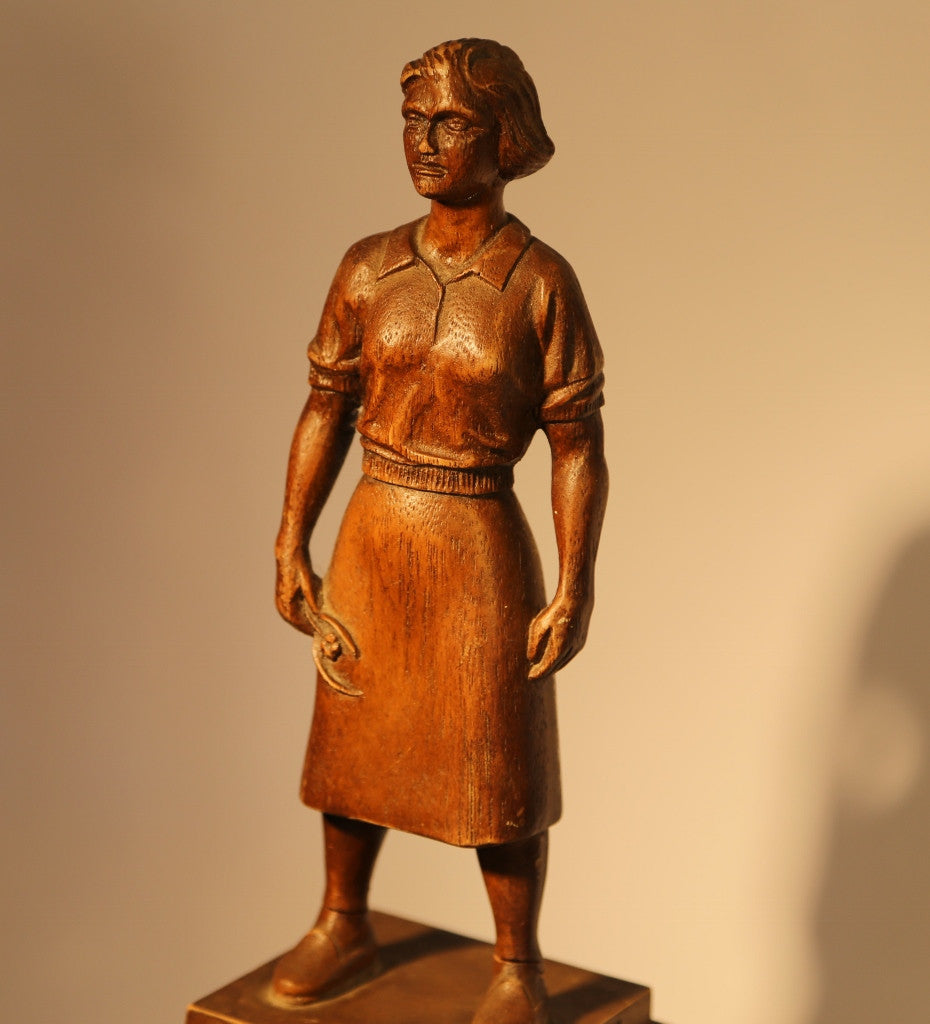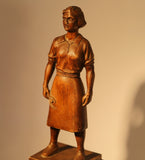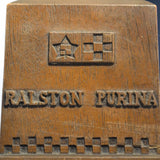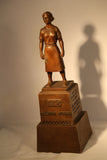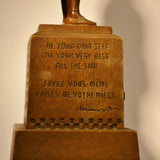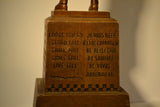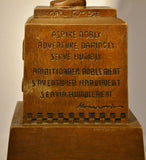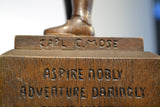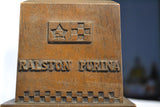 Description
Artist: Carl C. Mose  (1903-1973)
This wooden sculpture by Carl C. Mose is a rare "commercial" work of art. The base portrays the values of Ralston Purina's founder William Danforth (carved in both english and french). Mose's sculpture of a young woman (1950's or earlier) is both exquisitely carved and unique in its subject matter. This sculpture is most valuable as a signed Carl C. Mose original but is also attractive as rare, corporate folk art. Note Mr. Danforth's signature is also carved under each quote on the base.
Origin: St. Louis, MS, USA
Carl C. Mose is one of the most accomplished sculptors from the St. Louis, Missouri area, where he was also Head of the Sculpture Department at the Washington University.  He is most famous for his bronze of Stan Musial in front of Busch Stadium.
Other works include:
 Dimensions:
15.25"/39cm x 5"/13cm x 5"/13cm