Rare Historical (1870-1880) Chinese Railworker Door Figures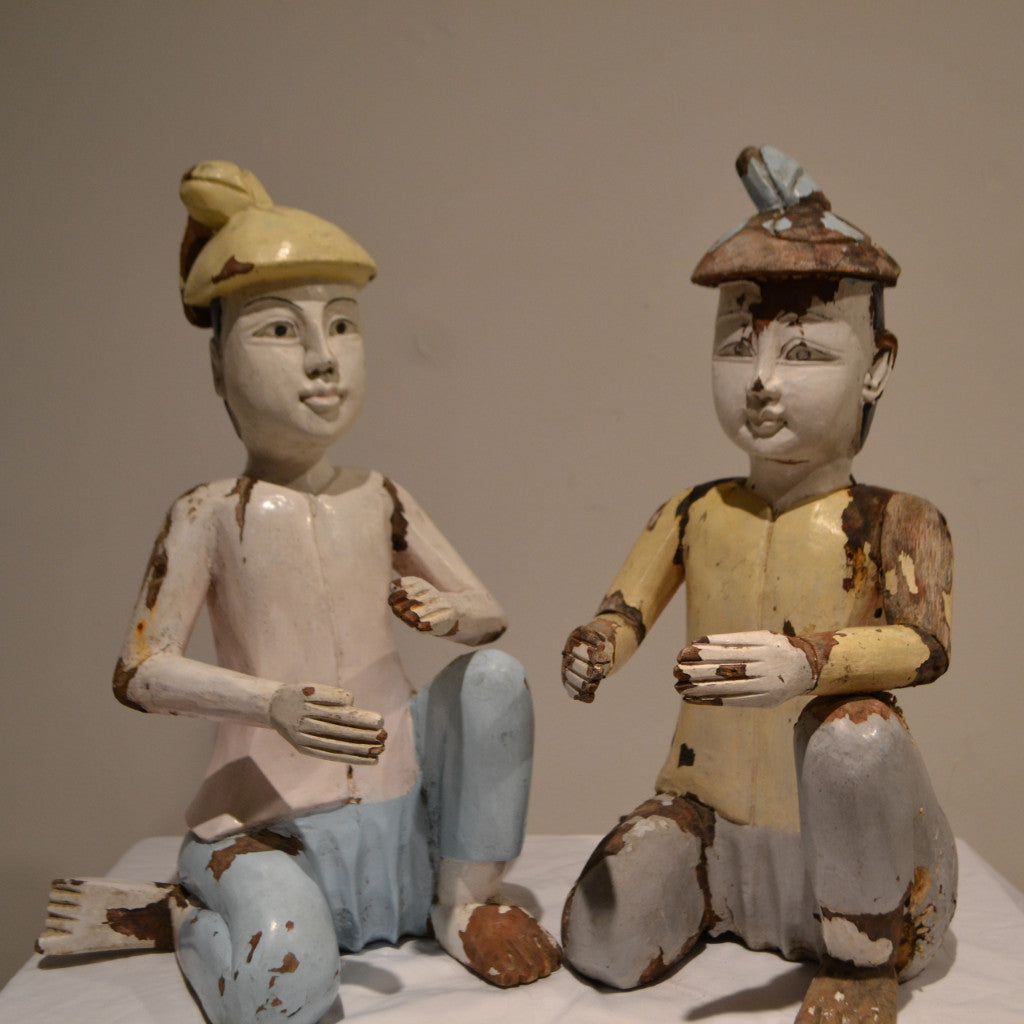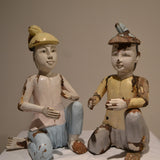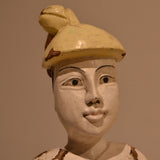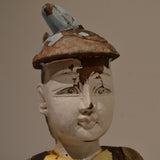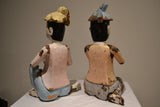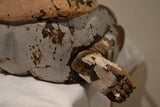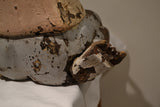 Description
These extraordinarily rare, historical Chinese figures are believed to be hand carved representations of the Western Canadian Chinese rail workers.  We estimate dating to be 1870's - 1880's.   Country of origin is either China or Canada.  Purchased by the Langford Gallery in Western Quebec. 
These museum-piece figures would have been used outdoors, most likely on either side of the entrance to a house.  This theory supports both the significant weather wear on the blue-hatted figure and  the rarity of these figures -  any similar pieces would likely have been completely lost due to moisture/weather damage.  These polychromatic (light blue, cream) figures have identical poses - down on one knee - but the faces are different. At one time, each had an arm and foot that were moveable.  
Guardians of doors and gates like these figures, would have been used to protect against evil influences or to encourage the entrance of positive ones.  It is bad luck to place them back-to-back but they can face each other.
These kneeling figures represent the thousands of Chinese immigrants who came to Canada to build our Western rail lines in the 1800's under very difficult conditions.  It was the time of the head tax on Chinese and other immigration restrictions.  
Since they are rare and historically significant, we would recommend that any restoration  be done by museum restoration experts.  They are extremely fragile and require special shipping if travelling outside of the GTA.  One knee has been glued.
Please contact us for a shipping quote.