Hunter Family with Sled and Dog Team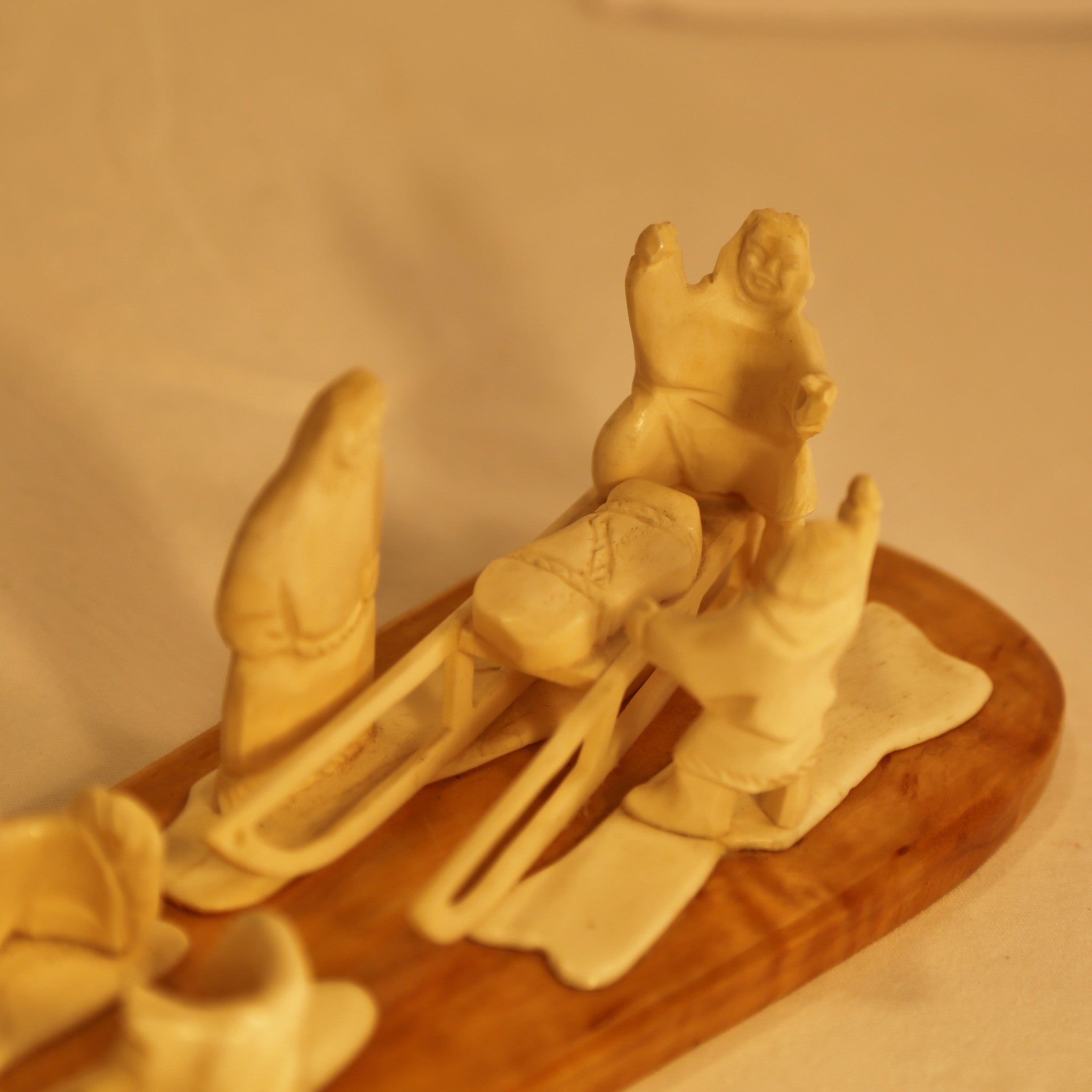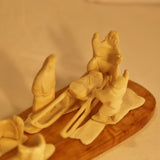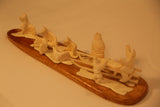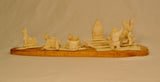 Description
This is a very unique, walrus ivory sculpture.  The sculpture depicts a scene of an Inuk family (father, mother and child) with their sled and 5-dog team.  A carved snow base is included under the dogs, mother and child.   This sculpture is from indigenous people in Magandan in the Russian Arctic and the rounded figures are unusual.  See the detail on faces and sled.  The ivory figures are old ivory whereas the wooden display base was added much later.   No discernible markings.  Est. 1940s to 1950s. 
Artist: Unknown 
Dimensions: 3"/7.5cm x 14"/35.5cm x 4"/10cm  
This sculpture is only for sale in Canada (re CITES).