Miniature Ivory Bird with Egg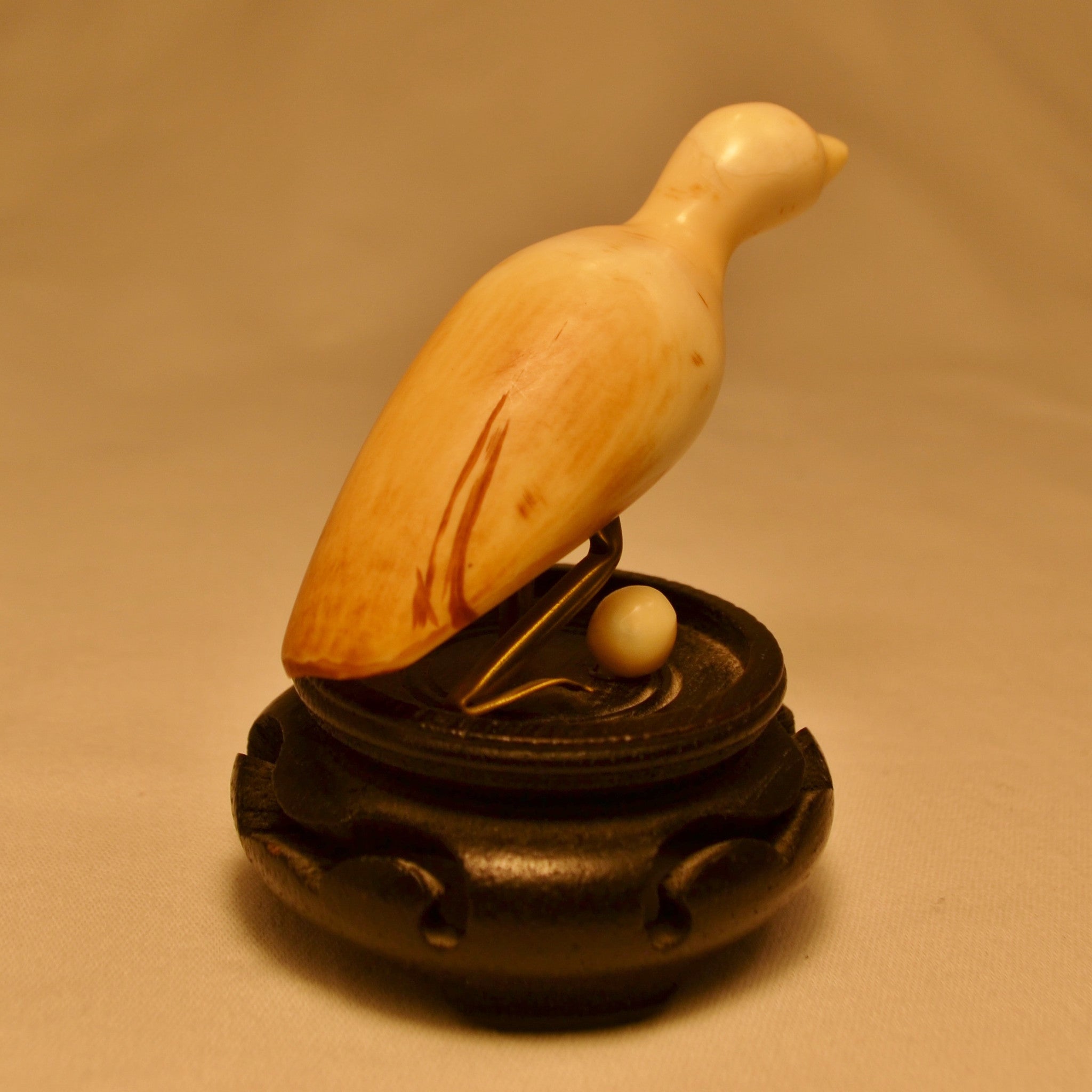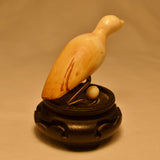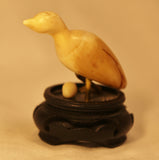 Description
This is a unique ivory piece.  An ivory sea bird is presented with an ivory egg.  The bird's legs are metal installed on a wood base.  The colour of the ivory suggests age.  Sculptor unknown.  Est. 1970s or earlier.
Dimensions: 3.5"/9cm x 3"/7cm x 2.25"/6cm
For sale within Canada only.