Portuguese Fighting Knight Puppet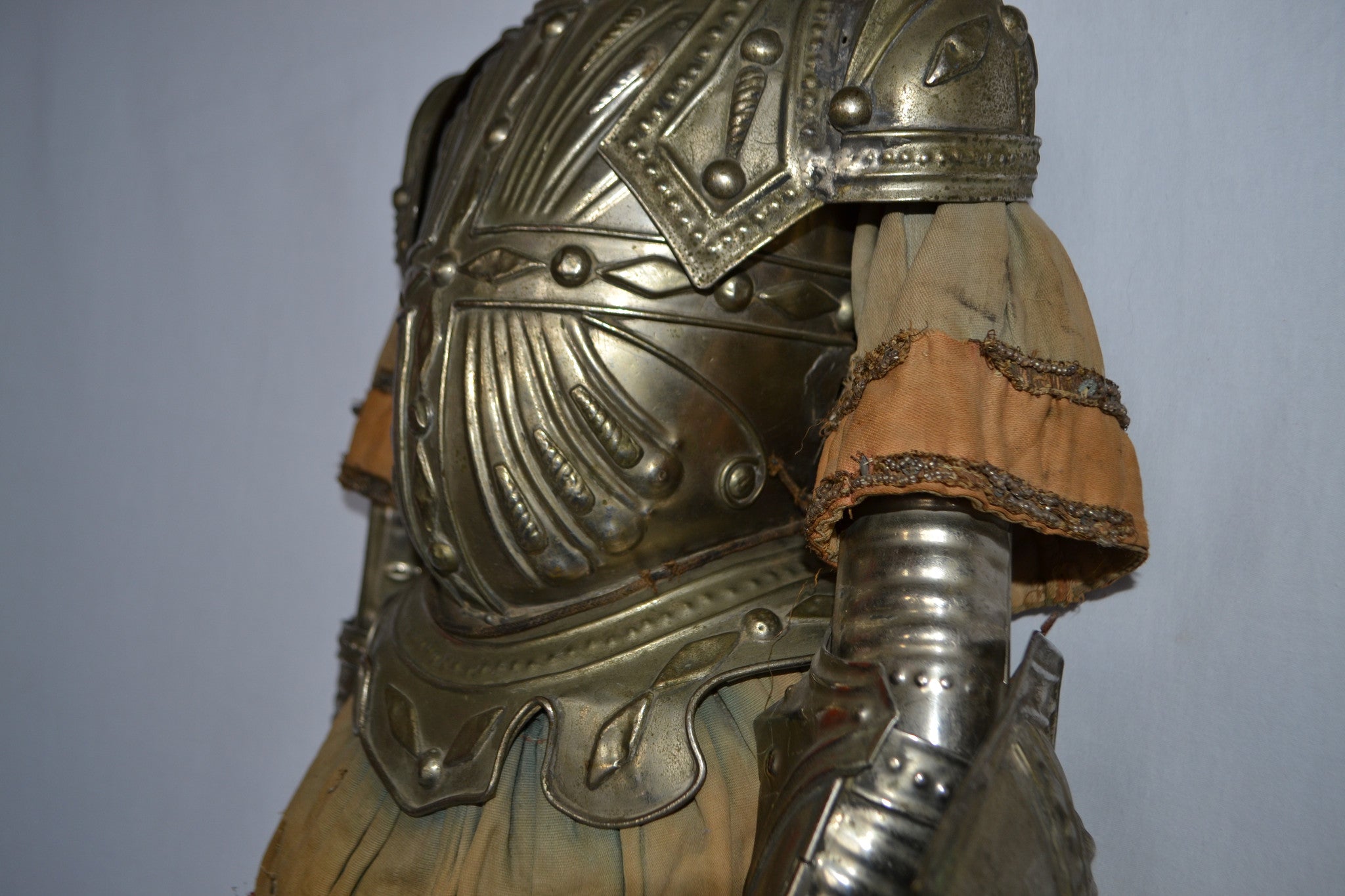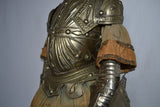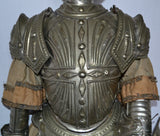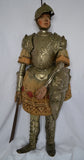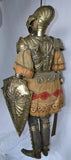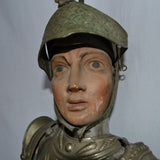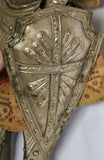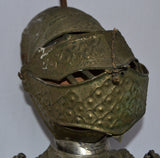 Description
This puppet was used in puppet shows several hundred years ago.
The Langford Gallery acquired this piece from a dealer that told us that it is 17th Century Portuguese in origin.  The knight comes with a sword and shield used in puppet fights.  Besides the predominant metal suit of armour the knight has some cloth clothing and it's head and hands are painted wood or porcelain.
This product requires special shipping arrangements.  Please contact us for a quote.
Dimensions: 37"/94cm x 22"/56cm 7.5"/19cm 19 lbs