"La jeune fille" wood sculpture by Laureat Valliere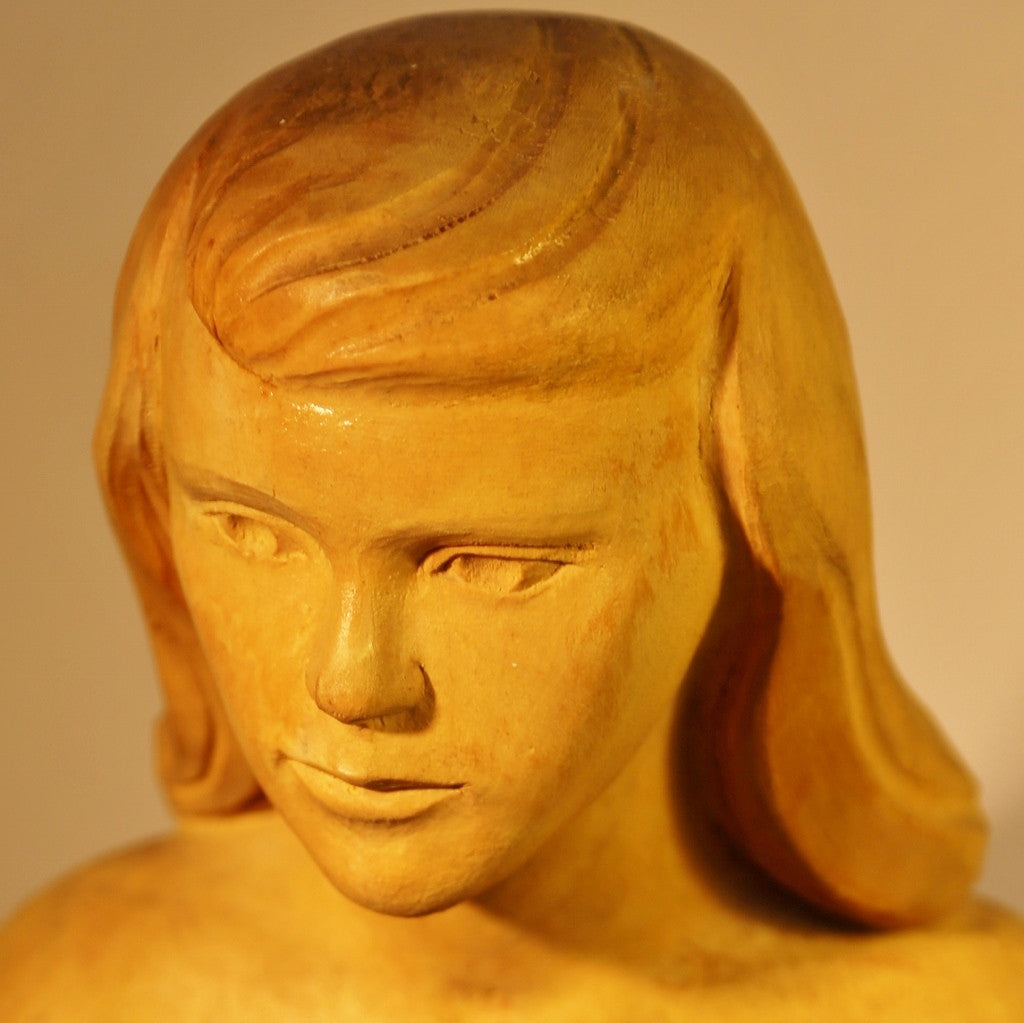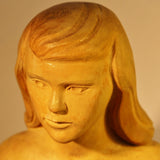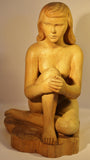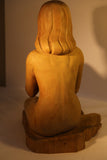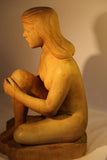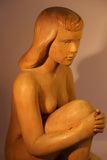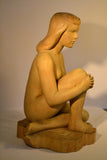 Description
Artist: Laureat Valliere (1888-1973)
Valliere was a Quebecois master sculptor whose distinguished wooden art works can be found in 3 cathedrals around Quebec City (there are bus tours to see his work). Valliere was the most accomplished sculptor of the L'Ecole de sculpture de St.-Romauld. He was a traditional sculptor who is described as an "artiste a l'incommensurable talent." Valliere has a library in Levis named after him, as well as, a 1983 biography of Valliere and the St.-Romauld school.
"La jeune fille" (est. 1955-1970) is one of a pair of sculptures done by Valliere.  The fate of it's pair is unknown. Innocent and alluring, this piece is a statement piece at 18.5" tall. "La jeune fille" is an exquisite sculpture in terms of it's superior craftsmanship and pleasing cross-legged/cross-armed nude pose - she looks beautiful from many angles.  Valliere hand-carved this piece from a block of wood made from multiple glued boards to ensure that the sculpture would not dry out and crack in subsequent decades.
This is a important sculpture - museum quality.

Dimensions:
18.5"/47cm x 10"/26cm x 11.5"/29cm


This item may require special shipping arrangements.  Please contact us for a quote before checking out.