Little Shell by Barry Ace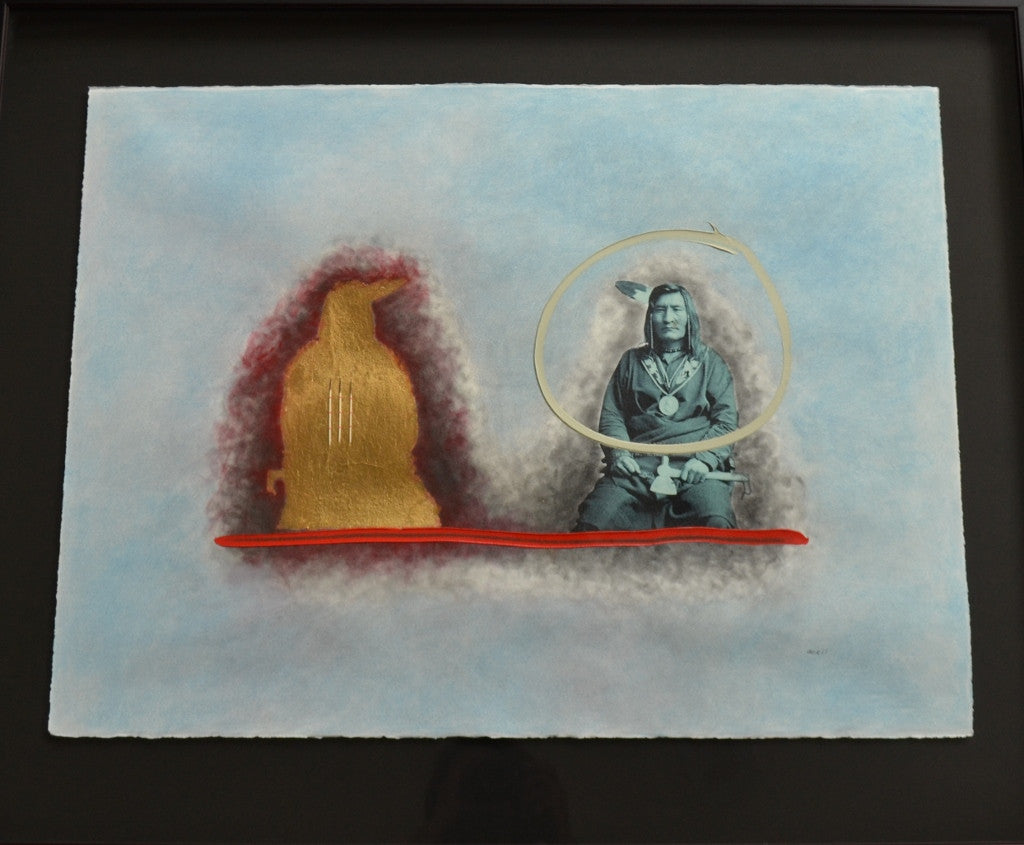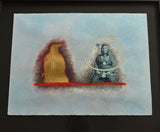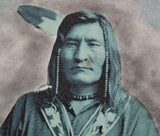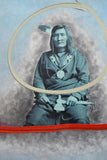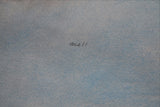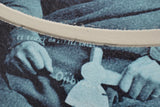 Description
Barry Ace (b.1958)  is an Anishinaabe (Odawa) First Nations artist from Manitoulin Island. He is considered one of the leading contemporary Aboriginal artists from Canada.  His mixed media paintings and assemblage textile works explore various aspects of cultural continuity and the confluence of the historical and contemporary.  
Mixed media includes acrylic, historical photography with a painted reversed image and quills on paper.  The photo in this work features Thomas Little Shell (c.1830-1901) (also known in Ojibwe as Esens ("Little Shell" or "Little Clam") and recorded as Ase-anse or Es-sence), was a chief of a band of the Ojibwa(Chippewa) tribe in the second half of the nineteenth century, when the Anishinaabeg (Ojibwa peoples) had a vast territory ranging from southwestern Canada into the northern tier of the United States, from the Dakotas and into Montana. (Text from Wikipedia).
Nicely framed under glass.  Some minor scratches on wood frame.
Artist: Barry Ace, 2011, Ottawa
Dimensions: 37.25" x 30"
For a full biography and recent works visit Kinsmen Robinson Galleries