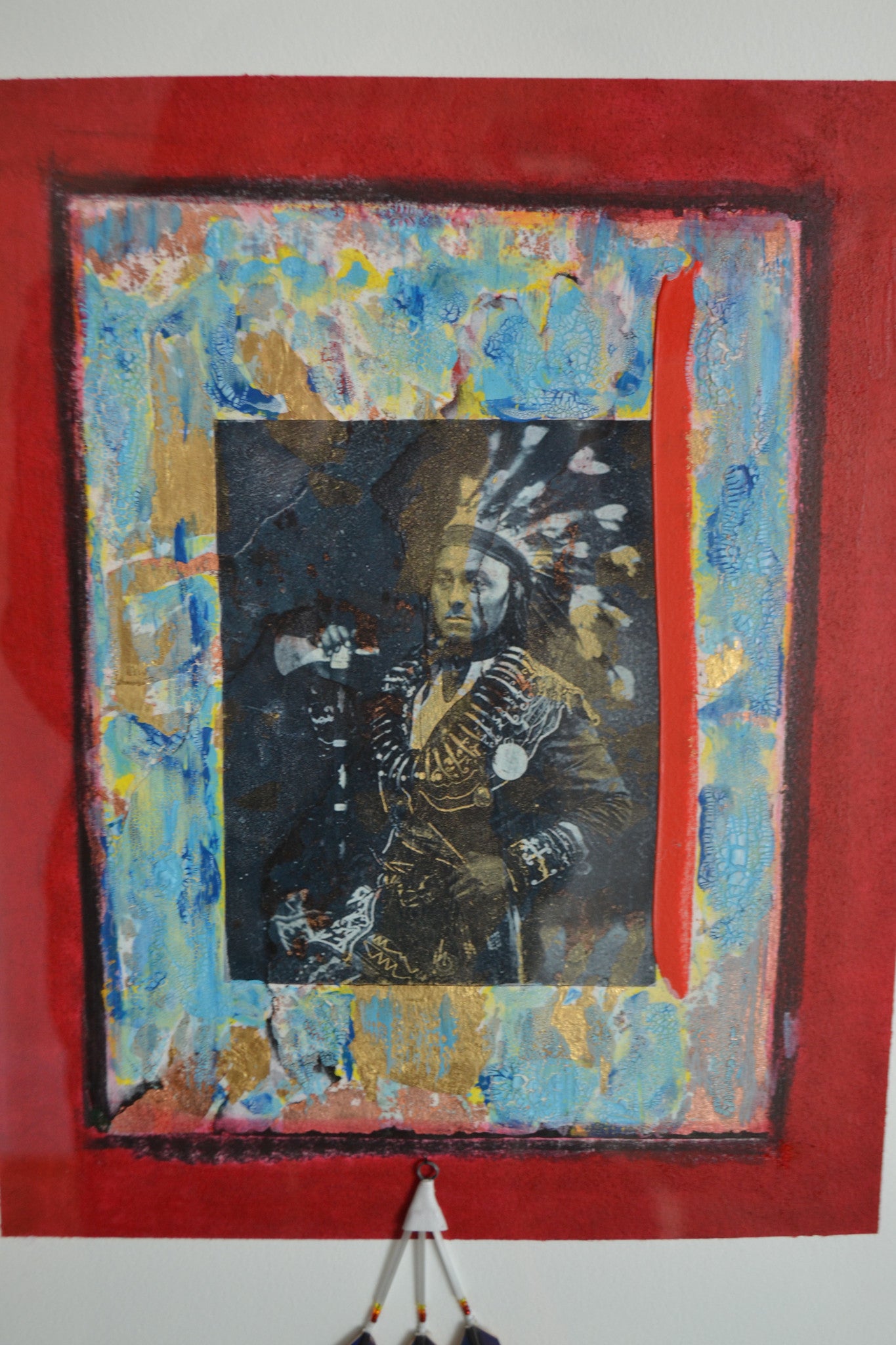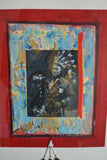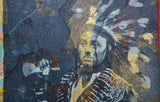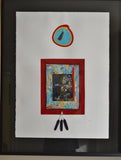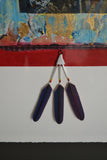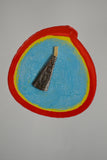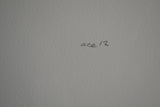 Description
Barry Ace (b.1958)  is an Anishinaabe (Odawa) First Nations artist from Manitoulin Island. He is considered one of the leading contemporary Aboriginal artists from Canada.  His mixed media paintings and assemblage textile works explore various aspects of cultural continuity and the confluence of the historical and contemporary.  
This piece features acrylic, beads, feathers, quills and historical photography on paper.  The original photo, reproduced in this piece, is actually a daguerreotype which currently hangs in the National Gallery of Canada in Ottawa.  It was taken in the late 1840's and is one of the earliest photographic portraits of an Aboriginal person in Canada.  The subject is Maungwudaus (George Henry) 1805 after- 1877,  who was a member of the Anishnaabe Nation of the New Credit Mississauga territory (Upper Canada).  He worked as a translator and writer before finding acclaim as a performer in a Wild West show that he organised and toured throughout parts of the US and Europe. (Text credit to National Gallery of Canada). Maungwudaus apparently danced for the famous American frontier painter George Catlin and his travelling Indian portrait gallery in Paris in 1845.
Acrylic and mixed media on paper. Beautifully framed and mounted under glass.   
Artist: Barry Ace, Ottawa, 2012
Framed dimensions: 37.5"/95.5cm x 29.5"/75cm 
For a full biography of Barry Ace and his recent works visit Kinsmen Robinson Galleries