Carp Swimming Up Stream Japanese Wood Block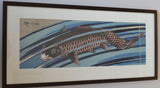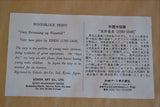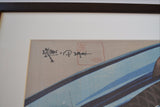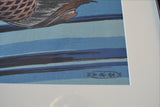 Description
This is a fabulous certified Japanese wood block print.   The interplay of the carp and the streams of water are the featured value of this work of art.  This wood block print was acquired in Kyoto in 2010. 
Image: 9.5"/24cm x 28.5"/72.5cm
Framed: 16"/40.5cm x 34.5"/87.5cm
Artist: Signed in Japanese - Kyoto, Japan. 2010.