Octopus by Art Thompson - Print 130 of 200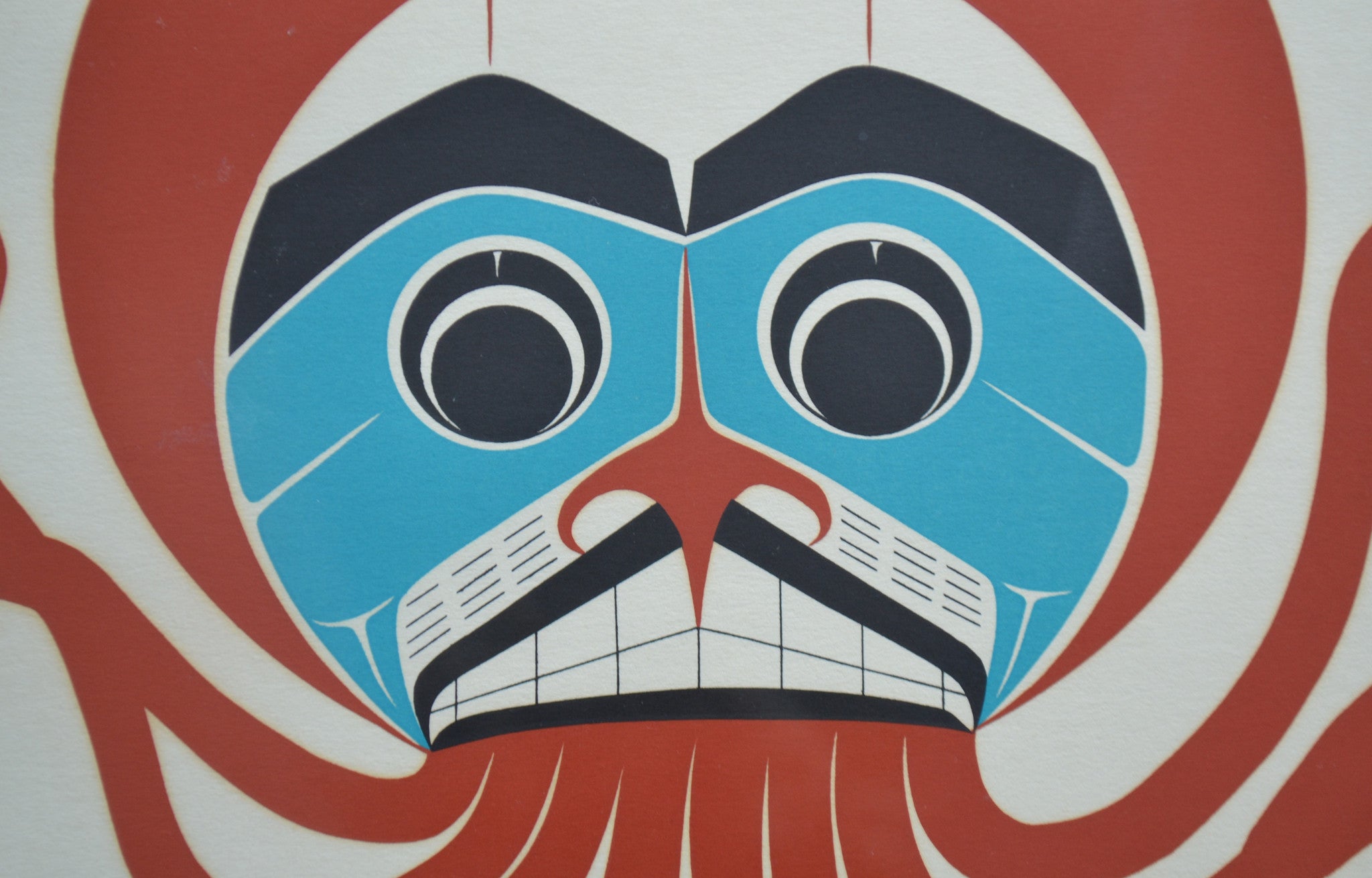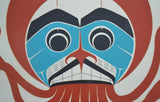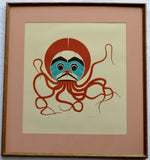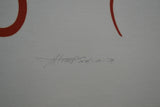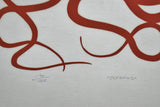 Description
Art Thompson (Cowichan/Nuu-chah-nulth) was born on Vancouver Island in 1948 and died in 2003.  He is from a family of artists known for their ceremonial pieces (masks) and totem poles.
At the age of 19 Art studied at the Commercial Art program at Camosun College in Victoria where he began to work in two-dimensional media including paint and pastels.   He worked largely in two-dimensional mediums during his career, incorporating traditional Nuu-chah-nulth designs. His advanced understanding of the traditional Nuu-chah-nulth design is complemented by his narrative approach to myth and legend. Thompson's early serigraph prints, using strong contemporary and traditional elements of design, helped establish him as an artist and helped promote Nuu-chah-nulth design and the West Coast First Nation print medium as a whole. 
Art Thomson created this Octopus when he was 26.  The red, blue, black and white create a uniformed polychromatic image.  The detail of the face – teeth, beak and eyes are to be appreciated.  The tentacles provide an abstracted element to the composition.
Source: Spirit West gallery
Print number 130 of 200
December, 1974

Framed under glass. Wood frame. Very good condition. One scratch on glass.
Dimensions: 26"/66cm x 24"/61cm