Playtime by Amy Alice Thomson - Original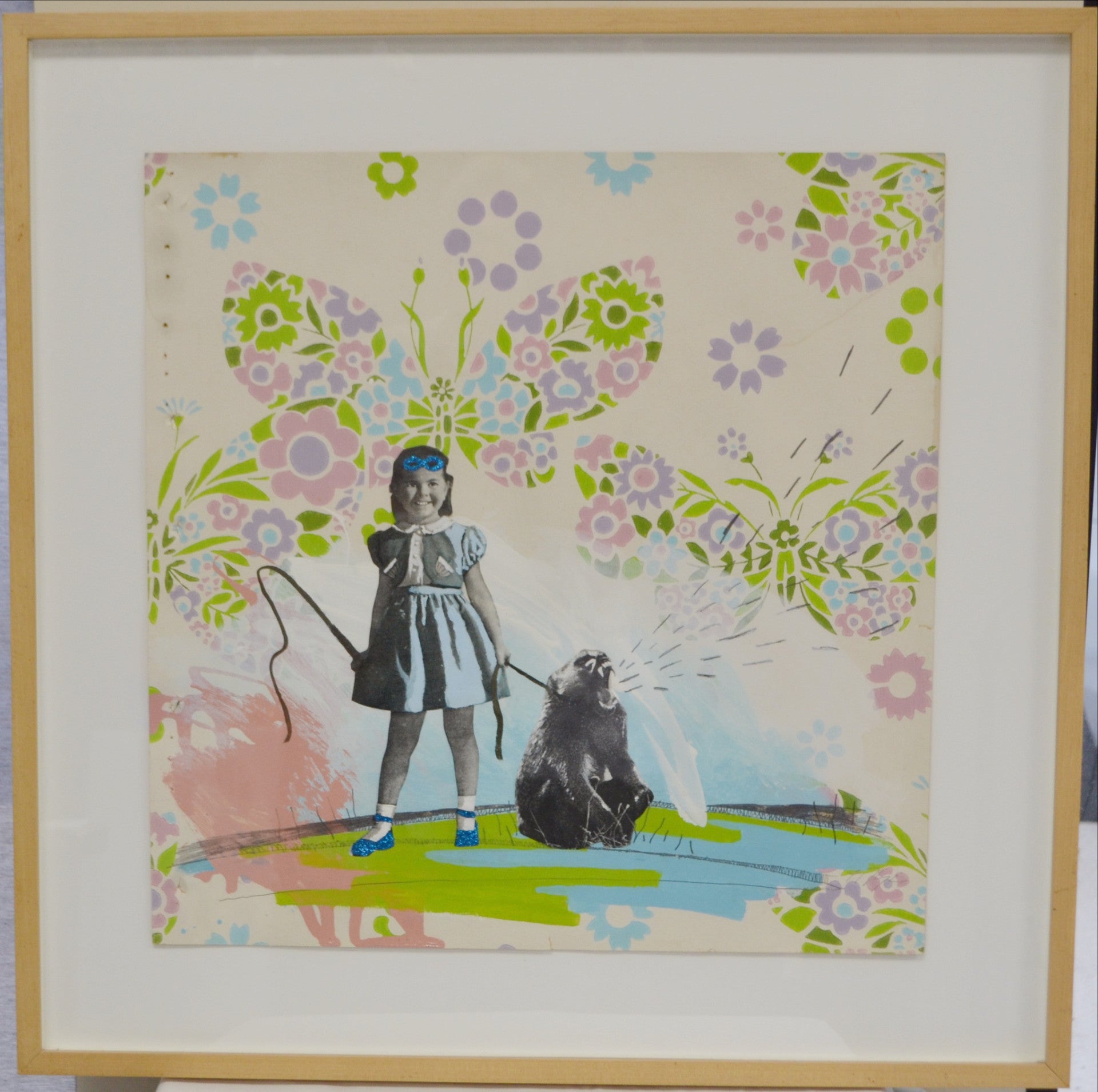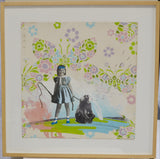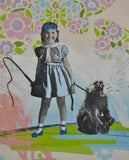 Description
Amy Thompson (1971- present) is an Ottawa based visual artist. She studied Fine Art at York University and graduated with Honours from the Ontario College of Art and Design in 1995.  Her work has been exhibited across Canada, the US and Europe.  Thompson works with drawing, painting and collage media together with found materials to create introspective narratives that are often nostalgic and whimsical. Her work explores themes of memory, childhood and the natural world.
Up to No Good from 2004 is one of Thomson's most important and popular series.  Playtime is the best work from this series.  According to Thomson, each collage in the Up to No Good series "depicts a pre-adolescent girl shown with special companions or objects in a variety of other-worldly settings, resembling something from a storybook or a daydream. This combination is used as a means to investigate imaginative exploration through play, make-believe, and magic. The images of the girls come from vintage catalogue and magazine photographs from the '40s and '50s, and have been chosen for their innocent and iconographic appearance (calling to mind stories such as Wizard of Oz, Little Red Riding Hood, and Alice in Wonderland)." This work was made possible with the generous support of the Canada Council and Ontario Arts Council. 
In Playtime, the young girl with a collared baboon is a very strong image and it lends itself to many interpretations.   It is one of Thomson's darkest works of art.  Is this waxed multimedia collage really about baboons?  Or is Thomson all about the life and daydreams of a young girl.  This important piece of art functions on multiple levels.  
Mixed media – collage, wax, painting.  2004. 
Framed dimensions: 27"/69cm x 27"/69cm
Weight: 9.5 lbs