Hunter Harpoons Seal by Peter Ragee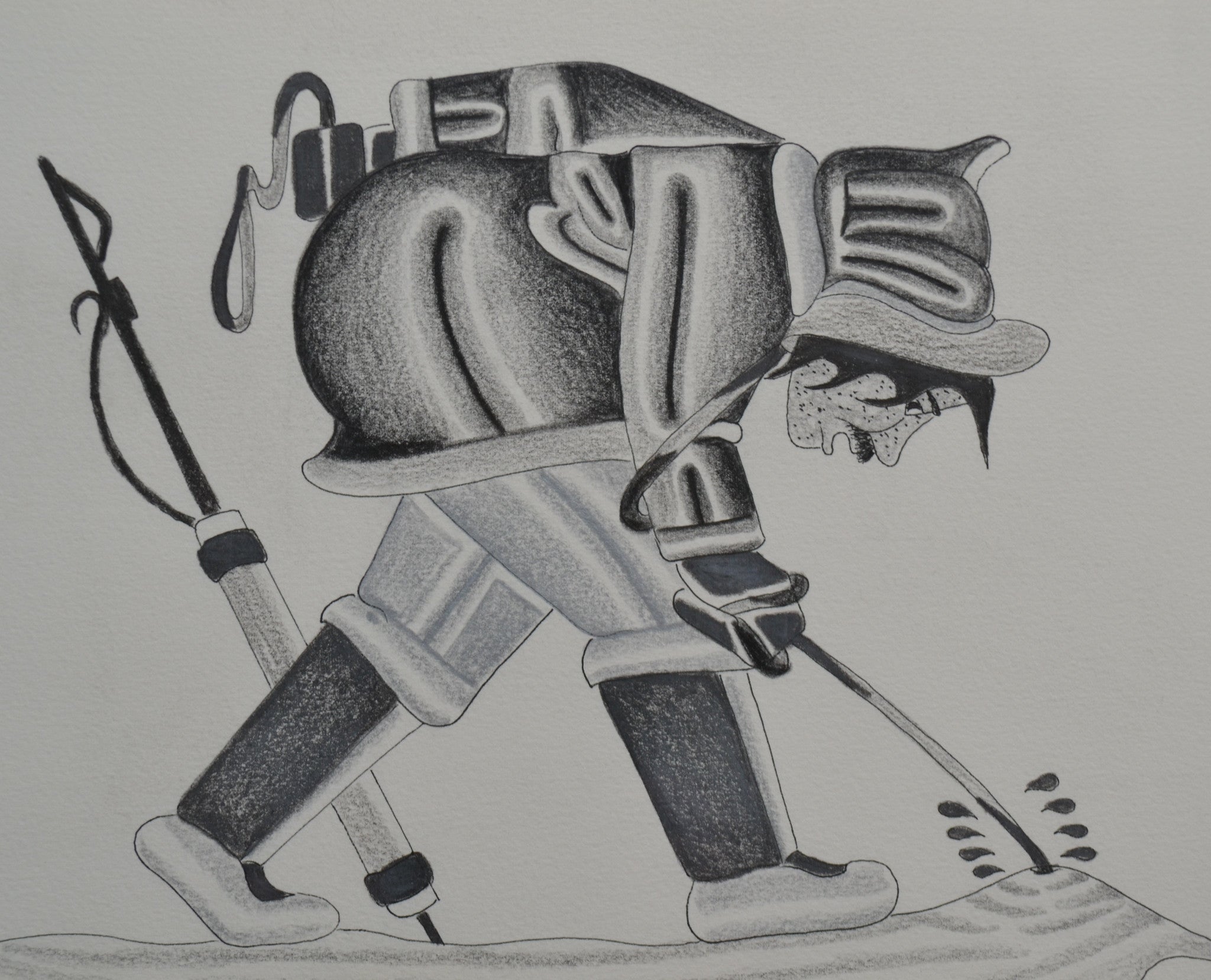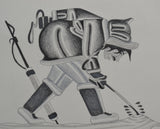 Description
One of a series of two prints by Peter Ragee.  $650 for the pair or $360 each.
In this follow up to Hunter and Seal See Eye To Eye, the hunter has speared his prey and is pulling it up through his ice hole.  The styling and detail of the Inuk hunter is both expert and unique.  The black markings on the seal are also very unique. 
This print, with artist signature, is by the highly talented artist, Peter Ragee from Cape Dorset.  Note that the artist likely made the print himself.  
Artist: Peter Ragee, October 1998, Cape Dorset
Framed under glass by Michael's. Frame has some minor scratches (metalic frame).
Framed dimensions: 27"/68.5cm x 20.75"/52.5cm
 Weight: 6.5lbs