Large Christ on a Cross - Jean-Julien Bourgault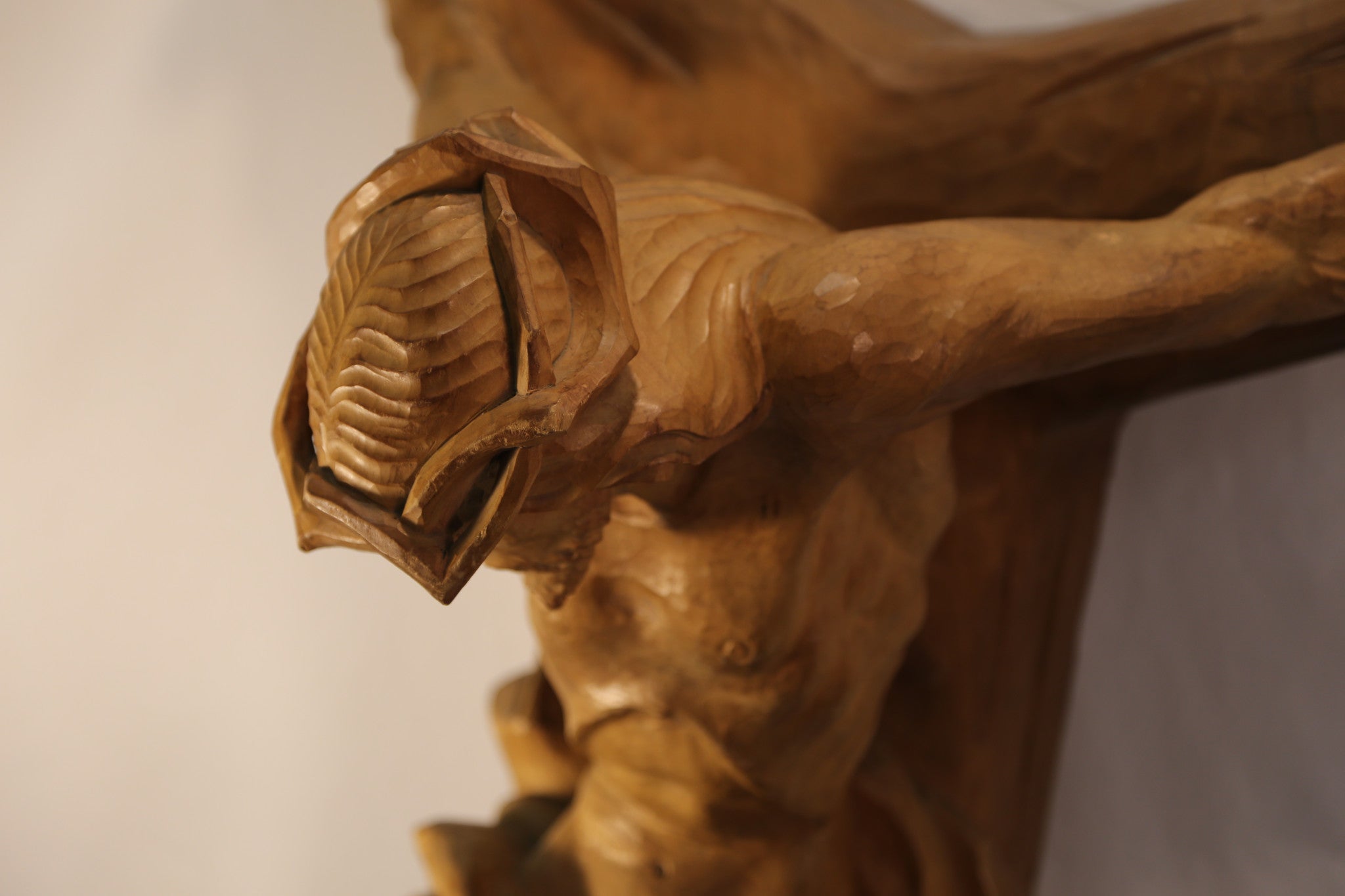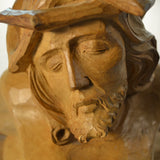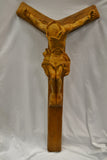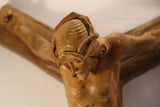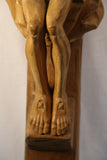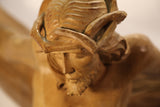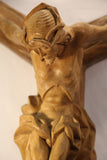 Description
This is a museum quality piece and is one of Jean-Julien Bourgault's finest works of art.  It rivals the best works of his master sculptor brothers. Jean-Julien was one of three brothers – Andre, Medard and J-J – from St. Jean Port-Joli who established a carving school and popularized Quebecois wood sculpting.  
The sculpting of the muscles and bones of Christ's body in this piece is beautiful; detailed but soft.  The flowing hair and cloth covering Jesus' midriff add to the soft aesthetics.  The face is highlighted by the detailed sculting of the beard. Bourgault used his artistic license in designing an aestically-pleasing  v-shaped cross. 
This piece is carved from maple. It is unsigned as is practice for religious works of art.  Authenticated as Jean-Julien Bourgault by R. Brunet Antiques. Very good condition except for one broken finger.  Est. pre-1980.
This item requires special shipping arrangements - please contact us for a quote before check out.
Artist: Attributed to Jean-Julien Bourgault
Dimensions: 50"/127cm x 24"/61 cm x 14"/35.5 cm
Weight: 30 lbs