The Flying Canoe by Michel Fortin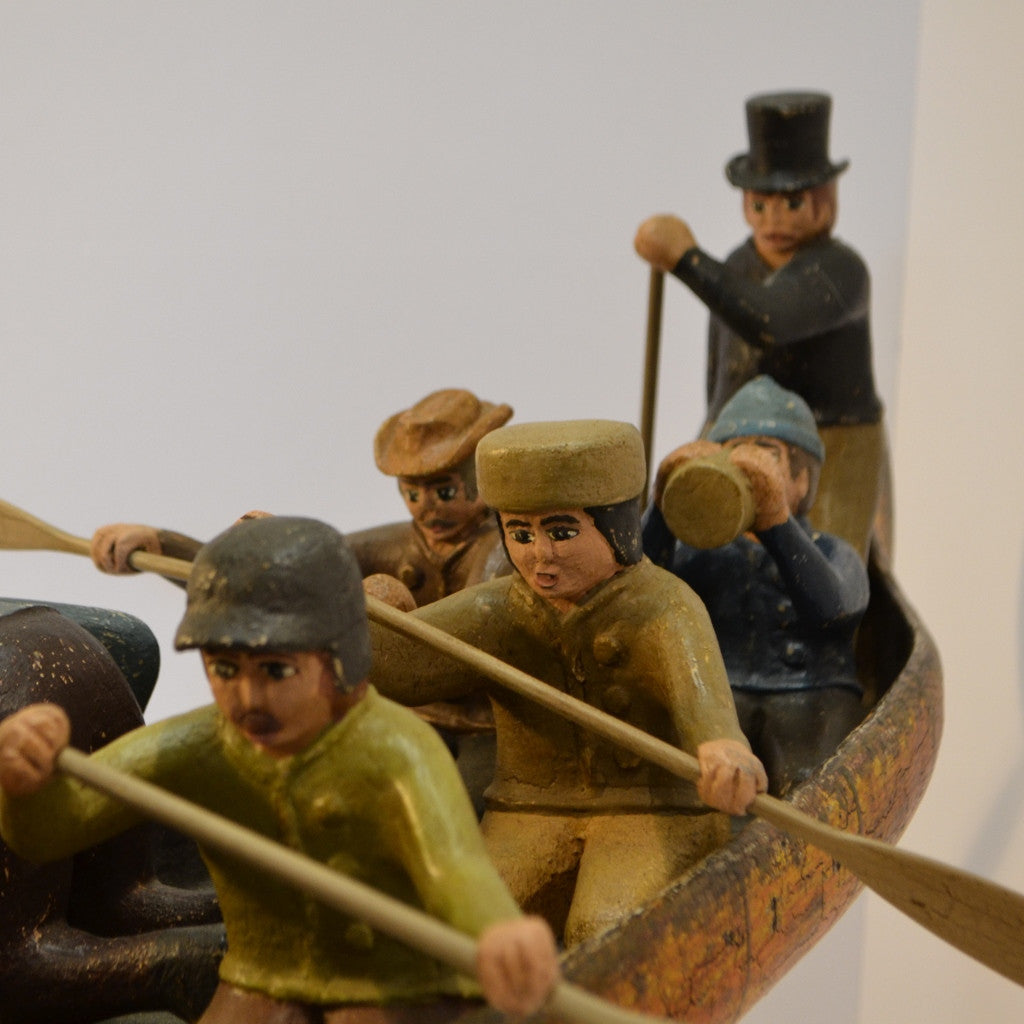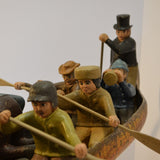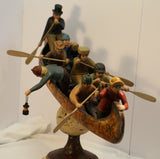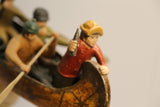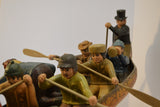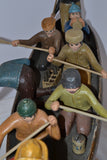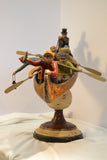 Description
Artist: Michel Fortin - Est 2010 or earlier
Michel Fortin is one of the preeminent contemporary wood sculptors in Quebec. He is a master at painting his sculptures.
The Flying Canoe (Contemporary) or La Chasse Galerie is his masterpiece. The carving is based upon a popular Quebecois folk tale of voyageurs who make a deal with the devil. In one version the Devil takes over steerage of the canoe. In this sculpture the boss, who represents "le diable", is in the stern of the canoe steering the voyageurs (wearing a top hat). This makes this sculpture very unique.
This is a dramatic statement piece -truly spectacular.
Dimensions:
22"/56cm x 31.5"/80cm x 17.5"/45cm
Weight: 9 lbs
This item requires special shipping arrangements.  Please contact us for a quote before check out.