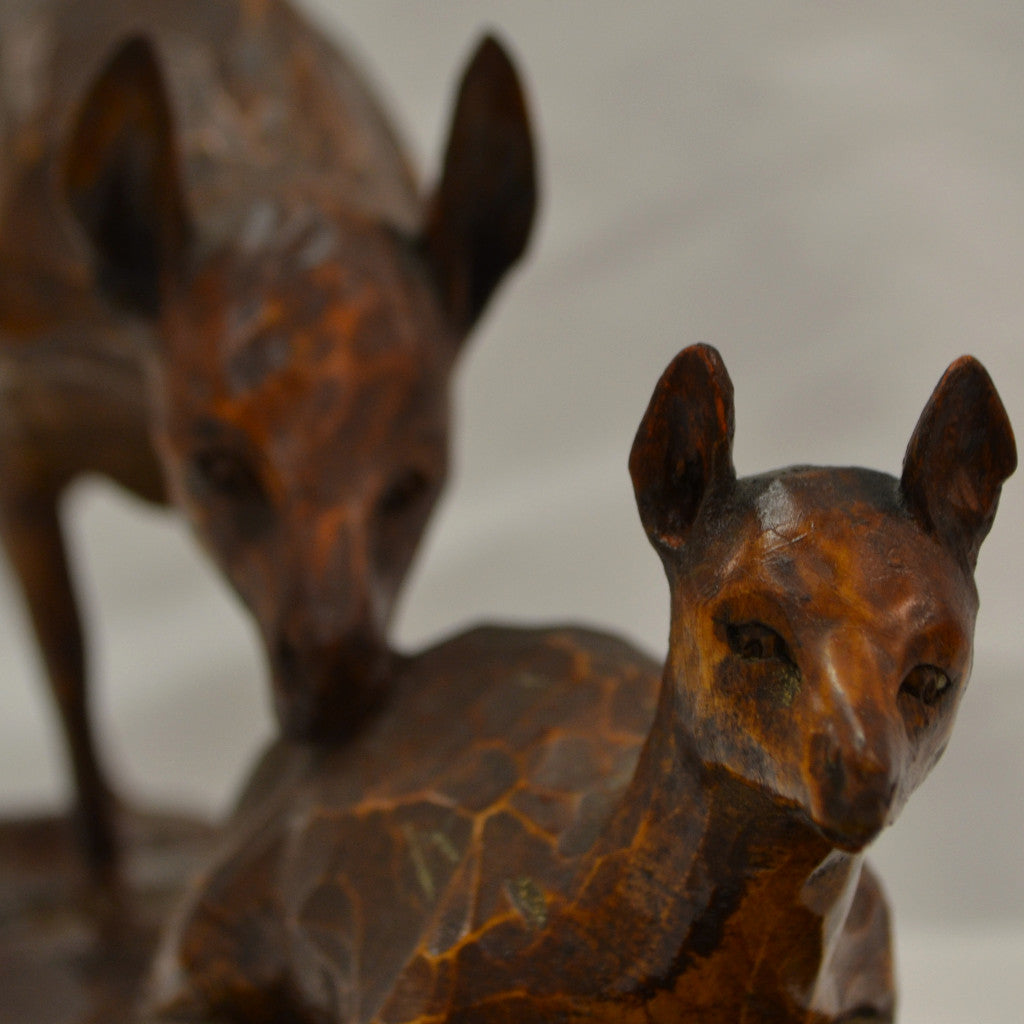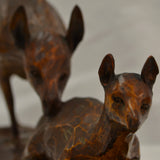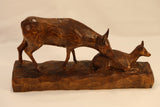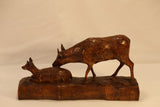 Description
Extremely rare sculpture of doe and faun. Moose are much more common than deer and single deer are rather rare. This is a very peaceful, nurturing scene.  The doe stands guarding its fawn from danger. This wood sculpture is very well carved – the poses, the faces, the heads and the ears. 
Purchased in St. Jean-sur-Richelieu, Quebec. 
Excellent condition.  Carved from pine.
Signature illegible.  Est. 1970's
Dimensions: 8.5"/22cm x 16"/40.5cm x 3.75"/9.5cm 2.5lbs