Smiling Man with Thumbs Up by Paul Emile Caron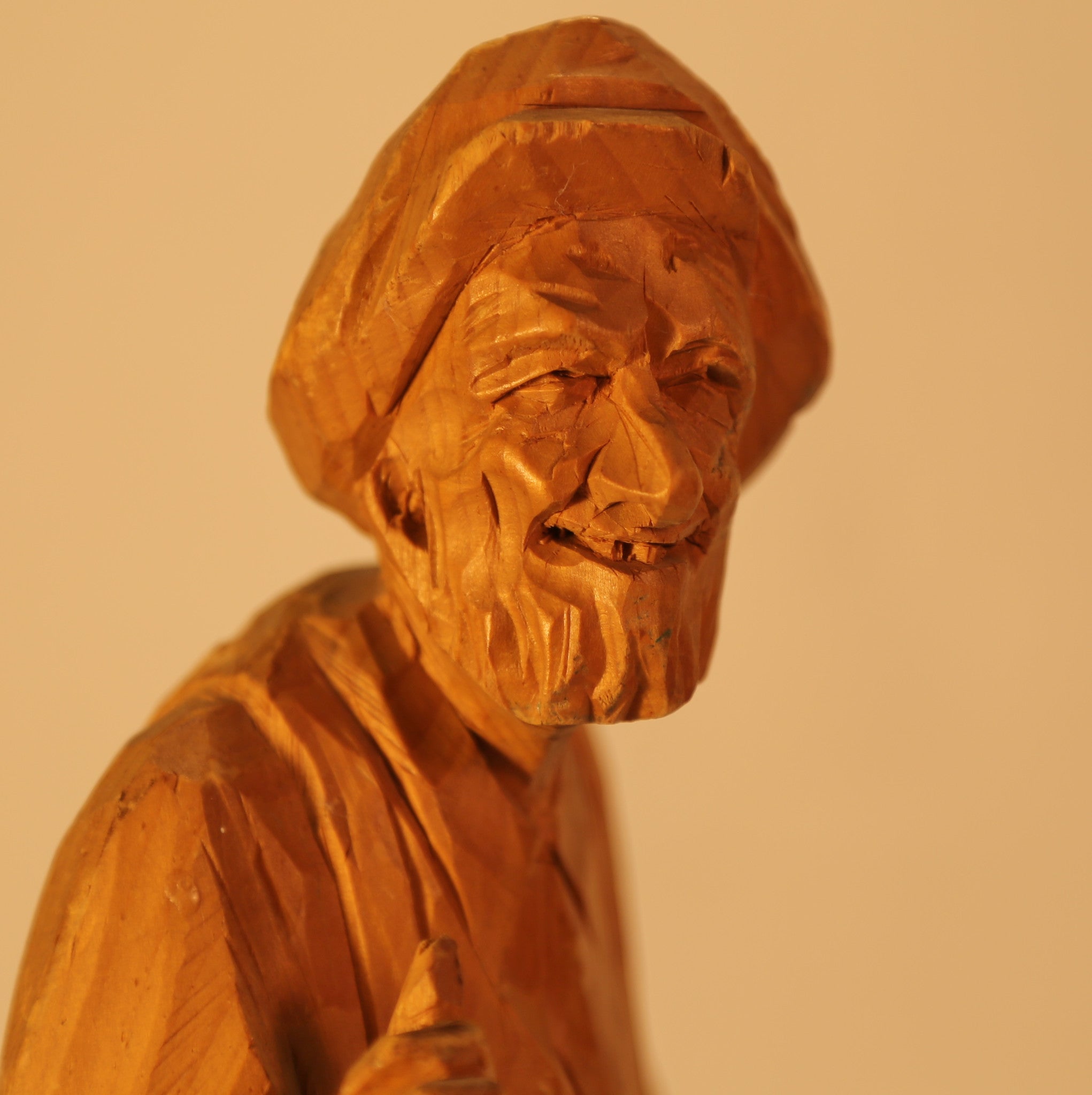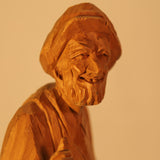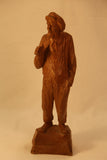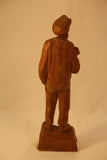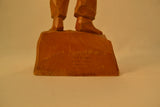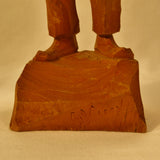 Description
Paul Emile Caron was a master sculptor.  He was father of the Caron family of wood sculptors. He worked from 1945 until the 1960s.  Some experts feel that he was the artistic equal of the Bourgault brothers.   Most of P.E. Caron's character pieces were painted but not this piece. The aged pine shown here is beautiful and you can see the natural grain of the wood.  Everything about this sculpture is excellent; the proportions and pose; the expressive face; the detailed hands; and the detailing on the boots and clothes, including buttons. Note that the Caron family business was sold in 1976 to commercial interests who now mass-produce carvings.  You can distinguish these from early originals like ours by the signature. The mass produced carvings have Caron stamped in the centre point of the edge of the base while this piece has the full signature carved in the base.  
Aged pine. Excellent condition. 
Artist:  Carved signature P.E. Caron and also stamped St.-Jean Port-Joly, Quebec.  Est. 1960s.
Dimensions: 14.75"/37.5cm x 4.5"/11.5cm x 3"/7.5 cm